Traveling to Japan is a very popular experience among Spanish travelers. In the Yamaguchi prefecture, Saint Francisco Javier is remembered and admired, the Spanish Jesuit who came to these lands almost 500 years ago to preach and carry out his evangelic task.
Yamaguchi is a provincial capital in western Japan, surrounded by green mountains and hot springs. Saint Francisco Xavier, Navarrese saint, forerunner of the Society of Jesus and famous missionary in the Indies is very famous in Yamaguchi, he has its own church, statue and museum.
Saint Francisco Xavier, the Apostle of the Indies, arrived in Japan on August 15th, 1549, after founding several missions in India and the Moluccas. He entered through Kagoshima, but his first attempts to Christianize the Japanese were not very successful. He thought then to meet with the emperor, with the idea that if he converted him to Catholicism the people would follow him. He set out for Kyoto, which was the imperial capital at the time, but internal wars and the insecurity of the roads prevented him from doing so.
Finally, he found shelter in Yamaguchi, where the feudal lord of the Ouchi clan welcomed him and allowed him to exercise his ministry.
Of the two and a half years he spent in Japan, Francisco Javier spent only six months in Yamaguchi, a period in which they say he made some 500 conversions. When he believed that the mission was on the right track and his presence was no longer essential, he left his companions there, the Jesuits Cosme de Torres and Juan Fernández, and he left for Goa and China, where he would die in 1552.
The relationship between Spain and Yamaguchi is so direct and sincere that, since 1980, Navarra and this Japanese city have been twinned. Pamplona has its Yamaguchi Park, 85,000 square meters in one of the modern areas of the capital, and the Japanese city has the Church of San Francisco Xavier. Built in 1951 to commemorate the 400th anniversary of the Jesuit's visit to Yamaguchi, like Javier's Navarrese castle, it suffered a fire in 1991 that reduced it to ashes, but seven years later a new temple with a pyramidal roof was erected where they now amaze its luminosity and its white marbles.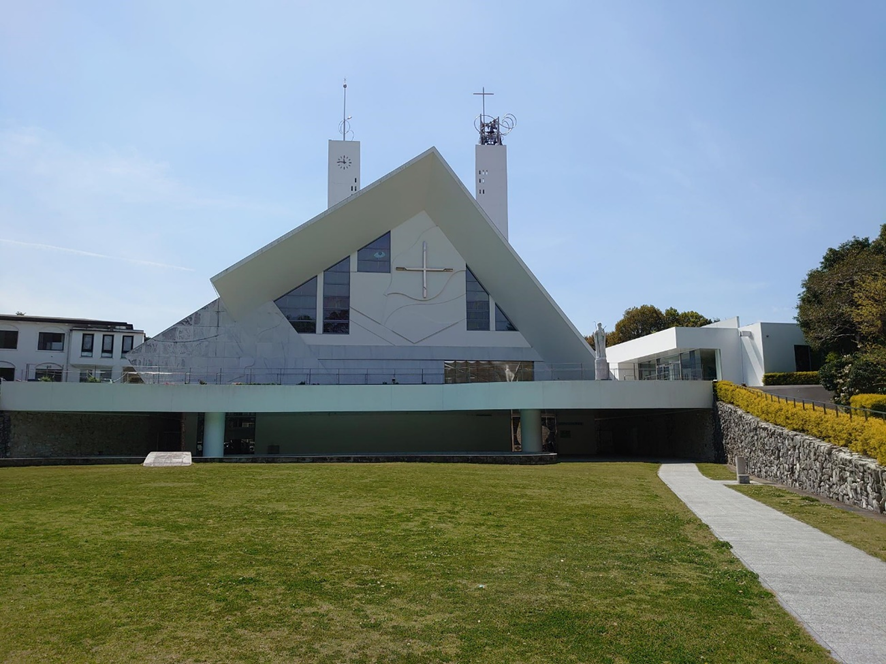 The Spanish Father Luis Cangas, 94 years old, usually gives mass in this church, which has in the basement a museum dedicated to the saint in which an interesting iconography abounds about his trip to Japan, almost the last of his life as Francisco Xavier failed to achieve his golden dream of reaching China and died in 1552. On display you can also admire an interesting collection of art objects, maps and a valuable original letter bearing the authentic signature of the saint.