Pamplona is dotted with beautiful green spots, but none as unique as this 85,000 square meter park, located in one of the most modern areas of the city. Its name recalls the Japanese city of Yamaguchi, with which Pamplona has been twinned since 1980 as a reminder of the evangelization of that country by Saint Francis Xavier, patron saint of Navarre.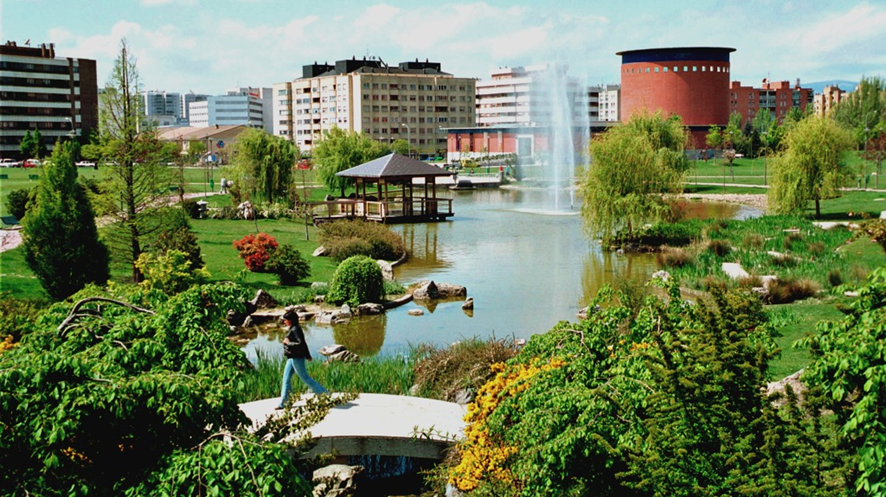 It was designed in 1997 by Japanese landscapers, so it contains all the elements of a garden imported from Japan. The park is a green area with ornamental elements typical of Japanese culture, a geyser, a stilt house, a pond with a bridge and a waterfall, and various Japanese bush and tree species, that constitute a tribute to the four seasons. A Planetarium is located in the park with different programs and exhibition spaces.
Its symbology includes the celebration of the four seasons and takes the visitor to the Tea Ceremony, a tradition that dates to the 16th century and that makes the garden a spiritual meeting place.

This Japanese garden occupies the heart of Yamaguchi Park. It extends across 4,000 square meters of land and is made up of a pond surrounded by a landscaped area, with the elements of oriental culture connected through pedestrian paths. Five hundred tons of stone, 400 trees and 600 plants.